Help History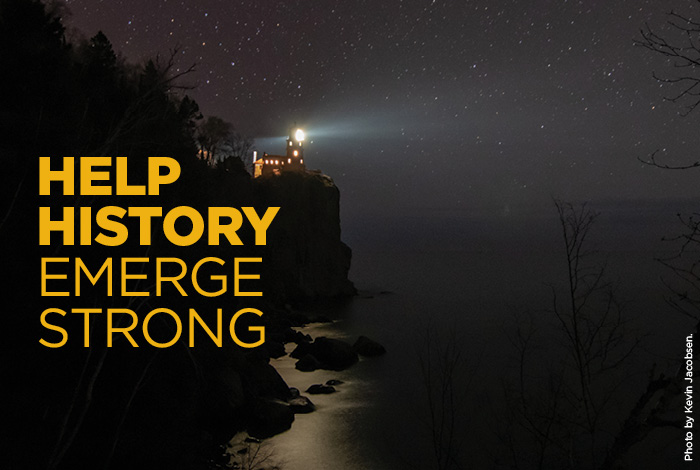 History matters today more than ever
Thank you for caring so deeply about history. Its importance cannot be overstated right now.
Because of the COVID-19 pandemic, MNHS is facing financial challenges. The recent quarantine has forced us to close sites, lay off talented staff, and confront an enormous loss of revenue. To emerge strong in this new reality, we need your support.
Your generous and fully tax-deductible gift will help us:
Engage communities around the issues of today
Bridge a growing funding gap
Prepare to safely reopen to the public
Right now, your gift will be doubled, thanks to a $345,000 matching grant generously funded by the MNHS Executive Council, the Rosemary and David Good Family Foundation, the Manitou Fund – Nora McNeely Hurley and Michael Hurley, the Thomas & Julianne Youngren Foundation, and two anonymous donors.
Thank you for making a gift to Help History and for your support. Your generosity will sustain us through a difficult period and be applied toward our greatest need during the COVID-19 pandemic.
For questions or additional information about how to support Help History, email Jennifer Pogatchnik or call 651-491-5684.